ADGH07 Gijutsu Review Co., Ltd. Book-linked project Railroad model experiment board to enjoy with Arduino
Availability:
Only 1 left!
Availability:
Only 2 left!
Availability:
Out of stock
Original price
¥7,348
-
Original price
¥11,616
Operate signals and circuit breakers with a simple program!
Gijutsu Hyoron Co., Ltd. Book Linked Project Railroad model experiment board to enjoy with Arduino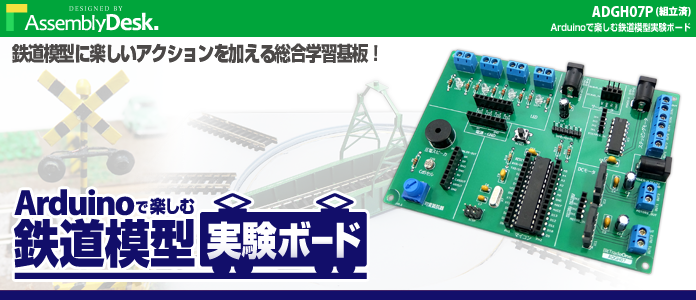 Product Summary?

"A fun railroad model with Arduino" published by Gijutsu Hyoronsha, which uses open source hardware to add fun actions to railroad models.
A wealth of illustrations, such as control of traffic lights and railroad crossing gates using microcomputers,
Even if you are a railroad model fan but have not been familiar with electronic work or are not familiar with microcomputer programming,
This is a manual for beginners of electronic work, designed to allow you to start experimenting immediately.






This experiment board is equipped with an Arduino compatible microcomputer on the experiment board,
Signals by automatic flashing explained in each Part from Part1 to Part7,
Circuits necessary for making railroad crossing barriers using servo motors are arranged in each zone on the board,
It is a comprehensive learning board for electronic work beginners who can enjoy control experiments of each part like a block by replacing the wiring of each zone with an Arduino compatible microcomputer.

* LEDs, motors, etc. must be prepared separately.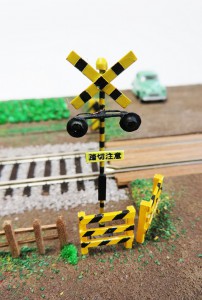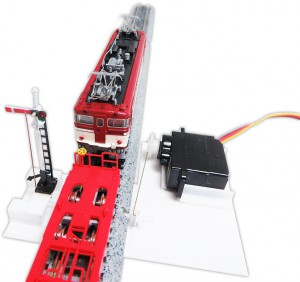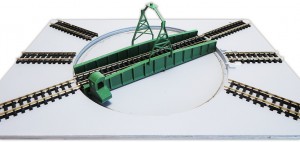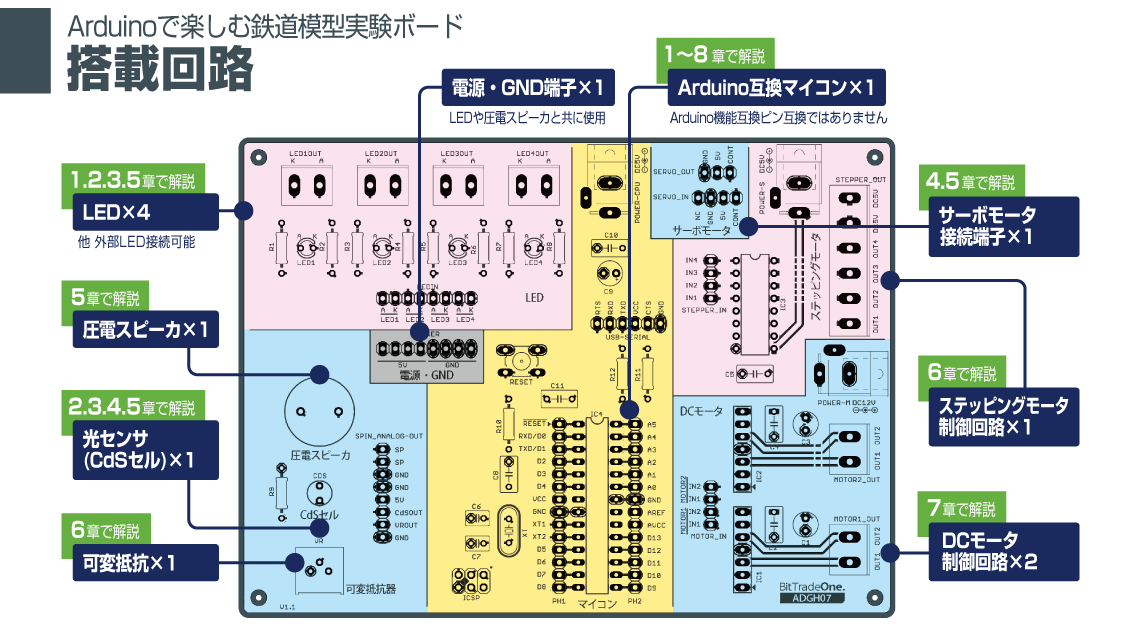 basic specifications
[Equipped functions]
・Arduino compatible microcomputer x 1 (Arduino function compatible * not pin compatible)
・Variable resistor x 1
・Optical sensor (CdS cell) x 1
・Piezoelectric speaker x 1
・LED×4 Other external LEDs can be connected
・Servo motor connection terminal x 1
・Stepping motor control circuit x 1
・DC motor control circuit x 2
*Each motor and AC adapter are not included. Customers must prepare their own.
[Power supply voltage] DC5V center plus (microcomputer, LED, servo motor, stepping motor), DC12V center plus (DC motor)
*Each AC adapter is not included.
[External dimensions] W130 x D95 x H20 mm (excluding protrusions)
[Weight] about 88g
[Accessories] USB serial conversion module x 1 USB serial conversion module connection cable x 1 Jumper cord set 1, screw set 1, warranty card 1 (assembled only)
[Operating environment] Temperature 0 to 45°C, Humidity 10 to 60% (no condensation)
[Country of origin] Made in Japan
[Warranty period] 1 year from purchase (assembled only)

———Notes on handling this product———
・This product is for hobby use. Limited to personal use.
・The performance of the listed parts is the performance of the parts themselves, and does not guarantee the product life.
・This product has an exposed electronic circuit. Be careful of electric shock, and use parental supervision when children are using it.
・In the event that the customer suffers damage due to reasons attributable to our company in connection with the use of this product, we will compensate the customer for direct damage only, up to the sales price, and in any case, we will compensate the customer for damages exceeding the sales price. shall not.
・Specifications are subject to change without notice for improvement. Please be forewarned.