ADKB02NW Bit Trade One Professional Series 2 Button USB Interface
Availability:
Only 2 left!
Original price
¥22,000
-
Original price
¥22,000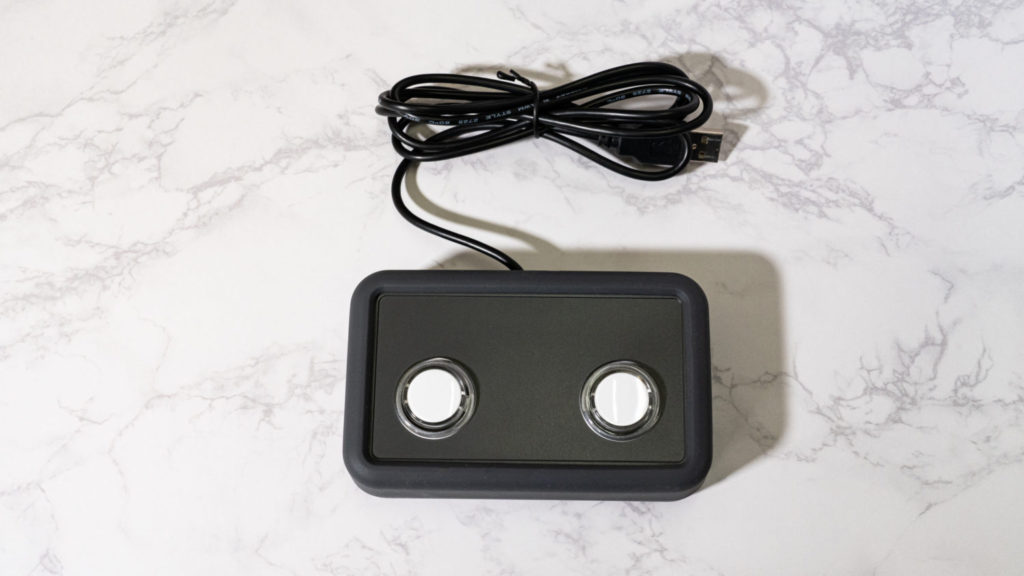 The USB2 button interface is a simple interface equipped with two buttons that can send key codes to a PC.
This device is useful when you want to simplify simple tasks or restrict operations.
The robust use of the Takachi case and Seimitsu buttons makes it suitable for use in tough environments.
Various tasks can be handled by changing the key code from the software.
The Bit Trade One commercial series is a product series that sells items that have been manufactured as order-made products to the general public.
It is characterized by durability and simple construction that can withstand use in exhibitions and business.
Product application
・Simple input work (questionnaire tabulation, etc.)
・Selection equipment at exhibitions
・Simple input device for construction sites, etc.
Product features
LCS115H-N-DD made by Takachi Electric Co., Ltd. for the case and PS-14-DN-K for the switch made by Seimitsu Kogyo Co., Ltd.
The case and switch use standard parts from Takachi and Seimitsu.
Provides peace of mind and durability.
・Can be used on various devices
As a general-purpose USB input device, it can be used with smartphones, tablets, MACs, etc. in addition to Windows PCs*
Because it operates with a single USB cable, it can be used flexibly.
・Key code can be changed from software
The key code can be changed by connecting to a Windows PC.
It can be used for various exhibitions.
Customization is also possible! (Build-to-order manufacturing)
Customization is also possible, such as changing the case and changing the button color.
Please feel free to contact us using the form below.
https://bit-trade-one.co.jp/contactus/

*The key code change software is only compatible with Windows PCs.
In addition, we do not support whether or not it can be used on individual devices.
---
basic specifications
[Equipped button] PS-14-DN-K
[Case] ​​LCS115H-N-DD
[power supply] USB power supply
[Key code change software] Compatible with current Windows PCs
[Dimensions] 74 x 120 x 32.5 mm
[Weight] about 160g
[Operating temperature] 0 to 50°C (no condensation)
[Contents] Warranty card
[Warranty period] 6 months from purchase
【Country of Origin: Japan