ADUIC PC operation programmable USB device "UICreator"
Availability:
Only 1 left!
Original price
¥9,878
-
Original price
¥9,878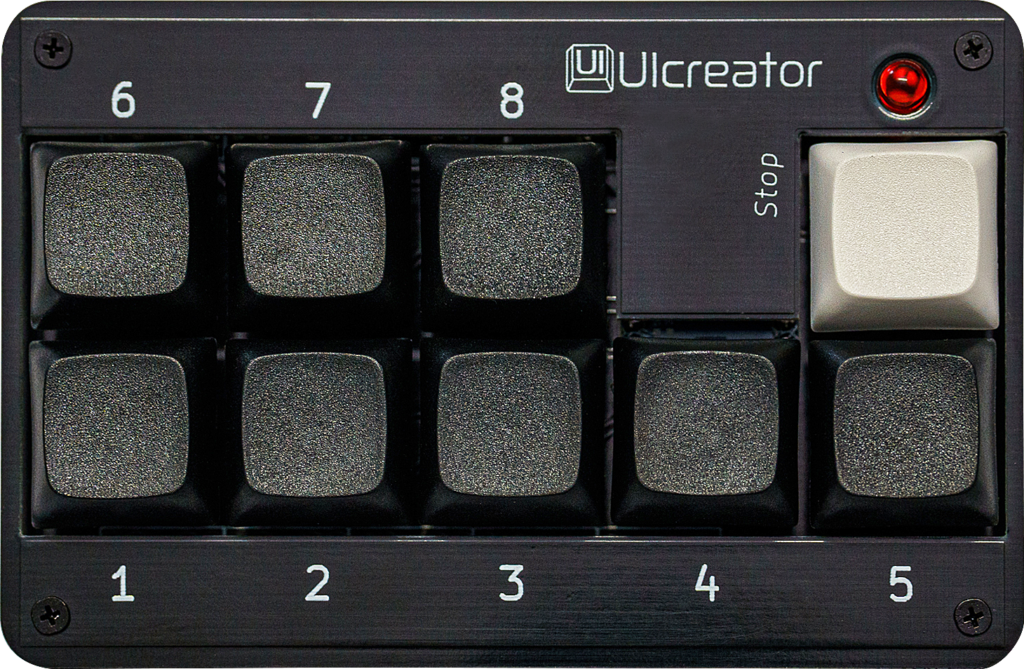 "UICreator" is an 8-key programmable USB device that can simplify and automate PC operations.
You can connect to a PC with a USB cable and use keyboard, mouse, and gamepad input according to the user's settings.
It is possible to assign each key from the browser and create macros.
How you use it is up to you.
It is a device for easily mastering and expanding the usage of PCs, from promoting PC utilization to a wider range of people by simplifying PC operations to realizing RPA.
Assumed use cases ・Office work ・Use of PCs by people in the silver generation ・Introduction of IT in manufacturing sites ・Use of PCs by people with disabilities ・Input devices in stores, exhibitions, etc.

"I want to create a device that allows the user to create an interface that is truly necessary and easy to use, regardless of the existing environment."
UICreator named from the thought.
Realize your own interface that allows you to do things that conventional devices cannot handle.
Product features
With simple settings, it is possible to input as a mouse, keyboard, or game pad.
The functions of three devices can be used simply by connecting them via USB.
From simple shortcuts such as Ctrl+C and Alt+F4 to automated macros that include mouse input, various actions can be performed with a single key depending on how you use it.
In addition to helping people who do not normally use PCs, automated operation is expected to be used in various ways, such as use as an input support device at stores and stores, and RPA for business use.
Setting tool: https://vtech.sakura.ne.jp/visual/ui/
(Operation confirmed with Chrome or Edge)
Highly durable key switch using Cherry red axis
Eight programmable keys use reliable Cherry genuine red axis switches.
It features robustness that has passed a press test of more than 10 million times and the comfortable feel of a mechanical key.
Compact and unobtrusive housing, supports multiple simultaneous connections
Designed as a minimalist and unobtrusive tool.
Simultaneous connection of multiple units is also possible, making it convenient for business setup.
please note!
*USB cable is not included.
Basic specifications [Supported OS] Japanese version OS: DOS/V PC with Windows 11, Windows 10, Windows 8.1, Windows 8, Windows 7™ Models for which the operation of the USB port is guaranteed. (Some models are not compatible)
NEC PC-9800 and PC-9821 series are not supported.
[Corresponding interface standard] USB 2.0 (Micro-B connector)
[Key pitch] 19mm
[Number of keys] 8 + 1 (stop key for stopping macro malfunction)
[Body dimensions] W100mm D65mm H18mm (excluding protrusions)
[Weight] about 95g
[Operating Environment: Temperature] -30 to 60°C
[Accessories] Warranty card x1
[Warranty period] 1 year from purchase [Country of origin] Made in Japan