BFU2S Bit Trade One Commercial Series USB Dual Connect Custom Keypad for 2PC Simultaneous Operation
Availability:
Out of stock
Sold out
Original price
¥27,280
-
Original price
¥27,280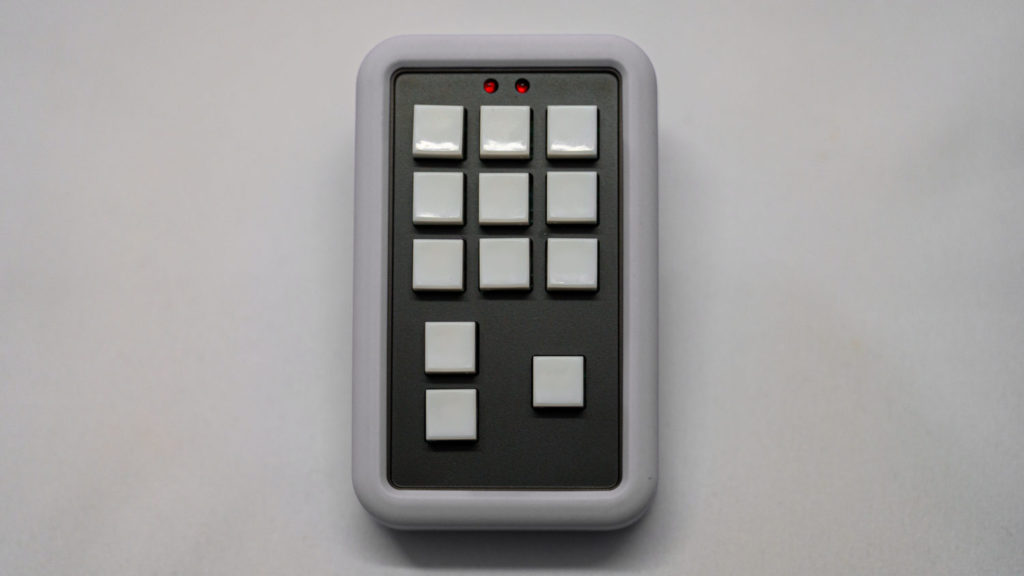 Click here for support such as setting tools!
The "USB Dual Connect Custom Keypad for Simultaneous Operation of 2 PCs" was developed to simultaneously control two PC terminals, etc., with a single controller.
A HID device equipped with 12 programmable keys that was commercialized by a stage sound professional for personal use.

You can smoothly perform operations such as sound and distribution using two PCs.
Considering the operation of the PA desk, it is designed to be a compact and easy-to-handle body.
With this single unit, you can build a redundant system and achieve new performance with simultaneous operation of 2 PCs.
The Bit Trade One commercial series is a product series that sells items that have been manufactured as order-made products to the general public.
It is characterized by durability and simple construction that can withstand use in exhibitions and business.
Product use ・Simultaneous progress with sub-equipment on audio and video consoles in theaters, stages, conferences, etc. ・Performance using multiple PCs in distribution ・Improve work efficiency when doing the same work on two PCs
feature
・Simultaneous signal transmission to two terminals with programmable 12 keys!
Equipped with 12 keys that can be freely changed settings.
In addition, it is also possible to assign key settings separately for each connected terminal.
(Example: When you press key 1, send "A" key to the first PC, send "B" key to the second PC, etc.)
Depending on the settings, you can expect more efficient work on multiple PCs.
・Supports keyboard, mouse, and gamepad assignments
Various actions can be set for each key.
It also supports mouse operations and gamepad operations from key codes (Ctrl + S) that interweave modifier keys.
Once the settings are made, the information is saved in the main unit, so even if you connect to another PC, the same operation will be performed.
<Mouse function> Left click/Right click/Wheel click/Mouse up/down/left/right/Wheel scroll up/down
<Keyboard function> Assignment to any key
<Joypad function> X-axis / Y-axis (up, down, left, right) / button 1 to button 12
・Compact housing design enables flexible placement
Assuming the specifications for a theater table, it has a compact design that allows it to be easily handled even in a lot of equipment.
Uses a silicone case that assumes some impact during transportation.
・Highly reliable design with electrical isolation using USB-B terminal
Assuming use in business, the USB terminal uses Type-B, which is resistant to cable disconnection.
Each connection destination is electrically separated, so you can use it safely.
The chattering countermeasure technology, which has been highly evaluated in other products, has also been tuned up and implemented for this product.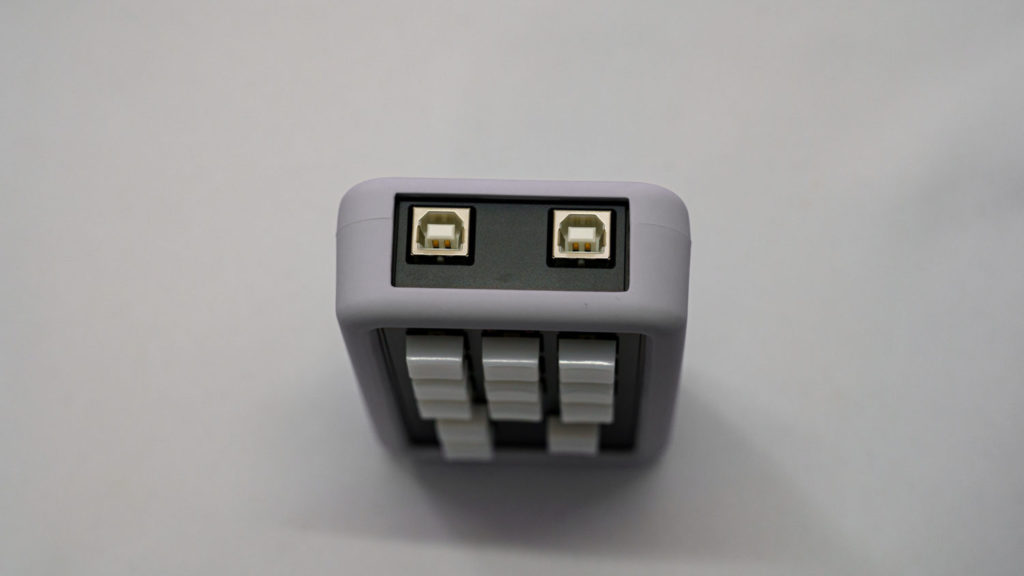 please note!
The configuration tool works only on Windows.
When using with MAC, assign a preset key on the software side, or change the setting using a Windows machine.
Basic specifications [Setting tool compatible OS] Windows 7 or later [Input part] Programmable keys x 12
[USB output] USB-B Type x2
[Power supply] USB power supply [Body dimensions] 74 x 120 x 32.5 mm (excluding protrusions)
[Weight] about 180g
[Accessories] USB cable x2 Warranty card [Operating temperature] 0 to 40°C (no condensation)
[Warranty period] 1 year [Country of origin] Made in Japan